Not only the fantastic accessibility thanks to its international airport, but its location and its security within Europe, as well as the complete infrastructure of the island with an excellent road network, all this speak for Majorca. Furthermore, Majorca offers an excellent medical care, international education system for foreign families with children at school-age as well as lively inbound villages, all this form part of the main patch of Realestates-Sineu.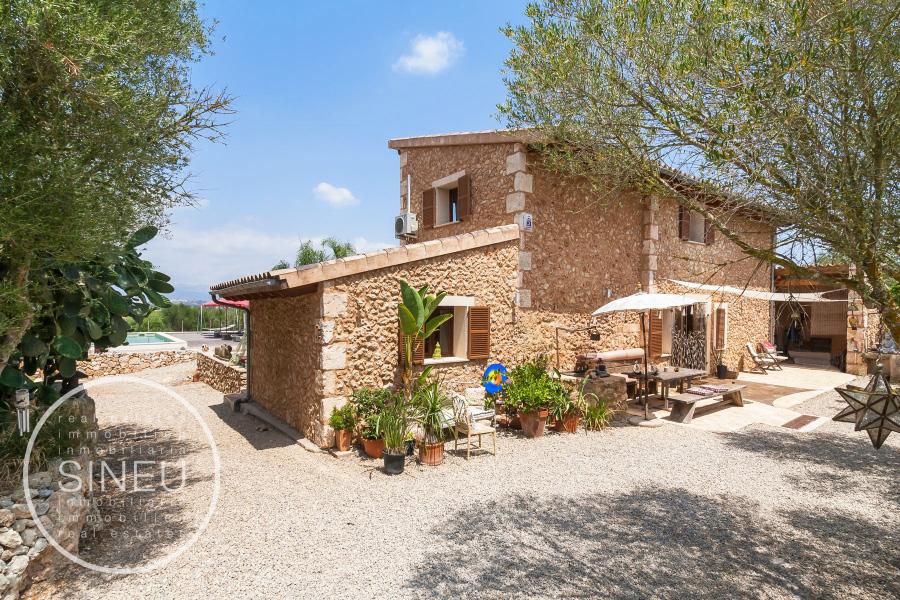 All these facts will always make Majorca to a point of interest where it is worthwhile purchasing a property for those persons thinking beyond a short term investment.
In the centre of Majorca you will find traditional communities with agrarian charm, people living their lives on a realistic and solid base. Many owners of holiday homes, many native families, foreign residents having their working and main domicile in Mallorca have found here their ideal place to live. The centre of Majorca is flanked on both sides by the second and third largest towns of Majorca, the "town of furniture" Manacor in the East and the "centre of handcraft" Inca in the West.
However, like stars almost all streets from the different directions lead to the small commune with 3000 habitants, with municipal character. In the 13th century already King Jaime II upraised the village Sineu to Residence thanks to its central position. Entering the access road coming from Palma to Sineu, the visitor already realizes the special importance of this village. The famous country road "Camino viejo de Sineu" (old street of Sineu), which had been enlarged in 2001 is the only direct way connecting Palma with the centre of Majorca without crossing any other village. Time of travel to the airport and/or city of Palma is approx. 30 mins.
To get to the wonderful beaches in the bay of Alcúdia takes only 20 mins. Inca, the third largest town of Majorca offering all kinds of shopping possibilities is only 10 mins away. And if you prefer to park the car you can go by train to Palma, reaching Majorca`s capital in approx. 40 mins after passing Inca and a diversified landscape.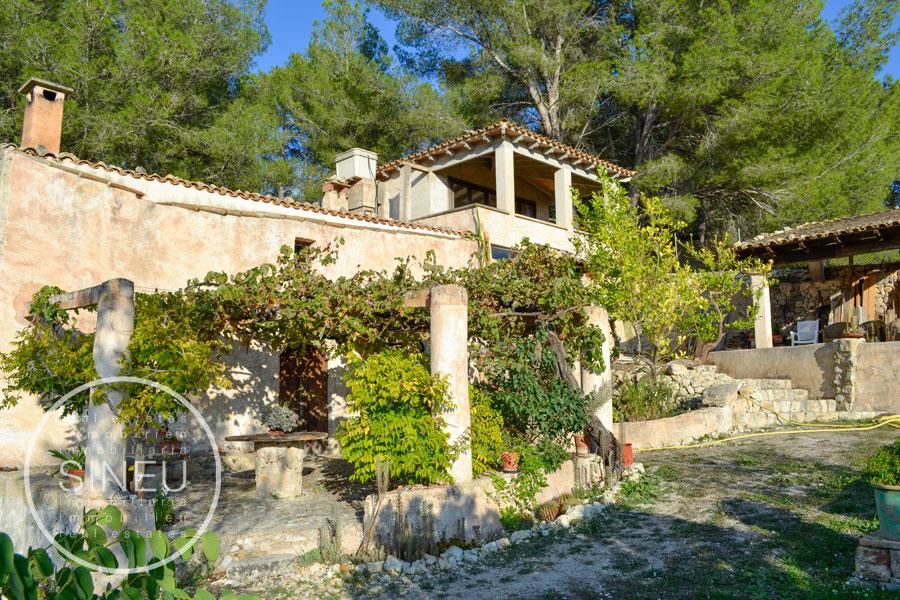 Still today, Sineu is famous for its unique farmer`s and cattle market, starting on Wednesdays at 7 o`clock where you can attend the farmers buying their cattle, locals while schmoozing. However, from 10 o `clock on the tourists take over the "regiment" arriving in droves. Some hours later, however, the village calms down again, the streets are being cleaned and in the afternoon many shops are closed for the "siesta" of their owners being stressed only on that day!